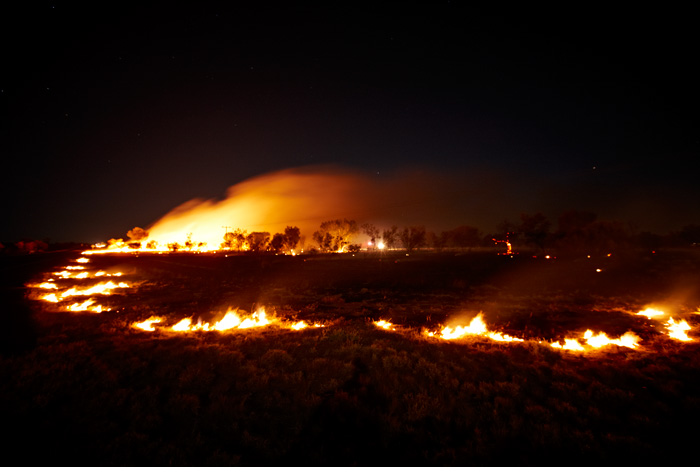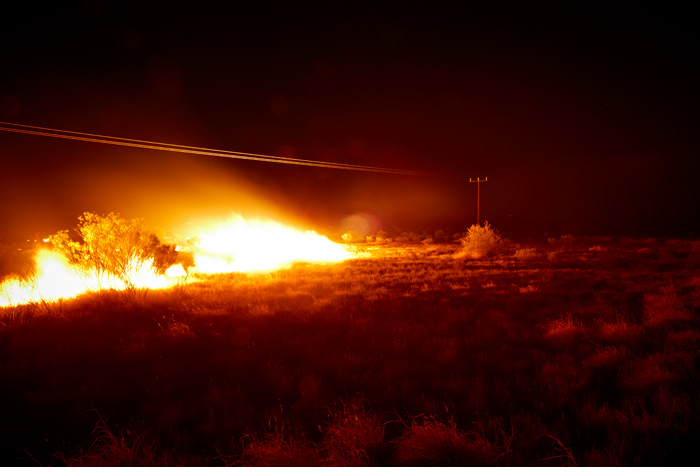 Last week I got to go to the Northern Territory as part of a job for Droga 5. The Northern Territory is an amazing place and like no other I've been before.
I wasn't there to photograph the burn offs, they were simply something I passed one night as I drove back towards Alice Springs. I pulled over and grabbed some quick shots and then the following night went out looking for more…
Watching these fire moving across the landscape was an extraordinary experience. The flames bought an immediacy and intensity to this place of ancient quietude.